Case Studies & 

​

References

​

CHALLENGE:

Convince consumers why purchasing Teeter Hang-ups Inversion table was like bringing a chiropractor's office into their home.  Teeter is an expensive ($329 starting price) and large unit, using an unconventional method (hanging upside down) to realign the body and ease back pain. We had to make sure the consumer felt safe using this product. 

STRATEGY:

Test a combination of long-form (30 min) and short-form (2 min & 1 min) commercials to educate consumers about how Teeter worked much like a visit to a chiropractor. Based on a database of learnings from past campaigns, we were able to easily identify the right station mix and rotations that yielded positive results within the back-pain category.  ​

​Tested both the English and US-Hispanic markets with customized creatives. ​

​RESULTS: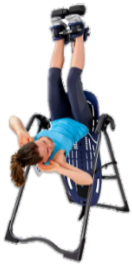 Started with a minimal test spend that eventually grew into a 

multi-million dollar campaign.

​

US Hispanic turned out to be very successful, and was a new

audience client hadn't targeted in the past.

​

Teeter was able to go to retail, and TV supported their retail 

efforts.

​
​​​