Driving 

 

B2

B

 

&

 

B2C

 

Sales
CHALLENGE​
Long standing seller of auto technology enhancement devices was looking to  expand their US presence with both their B2B and B2C products and services.  They came to us looking for a way to brand their product on TV for credibility  and visibility with C-Suite decision makers for their B2B offerings whilst  offsetting the cost by selling their D2C products.​
APPROACH​
Using a combination of 1st and 3rd party data and extensive consultation with  the client, our team designed a strategy to drive brand awareness whilst  delivering ROAS. Our focus was on creating assets that spoke to both the​
company's USP overall as well as the B2C offerings. The media strategy targeted  the auto consumer whilst also airing on networks with high C-Suite viewership  to drive B2B sales.​
RESULTS​
During the initial test campaign we were able to roll out across major  networks whilst maintaining a lead value 36% under the client's original goal.  Furthermore, by marrying the B2B closed sales data with our media data, we  are able to optimize media based on the most relevant benchmark, sales, and  increase overall profitability.

1,310+ New leads generated in the first 2-week test​

20+  networks and platforms​
By working closely with the client and relying on data we rolled out a profitable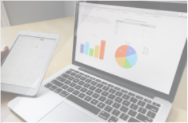 ​
campaign and gained brand recognition whilst achieving a strong ROI.​