Senior Lead
Generation
Background/Problem​
A marketer of diabetic supplies to

 

seniors

​

Needed 

to 

differentiate 

themselves 

from

 

competitors

​

Looking to gain market share and position themselves as a leader in this segment  of 

the senior healthcare

 

market.

​
Solution​
TVA's media buyers 

worked 

with 

the client in developing a dynamic promotional

 

offer

​

Agency developed a media plan that 

went beyond 

the typical DR cable

 

buy​

Buys 

included national satellite, national syndication, network and local broadcast  

media

​

Campaign generated more 

calls 

in a concentrated time frame than any

 

campaign

​handled by the largest telemarketing firm in the

 

U.S.

​
Client became one of the largest suppliers of diabetic

 

supplies

​

As a result, a major healthcare provider invested heavily in the company and their  

marketing

 

campaign.

​
​

Case Study – NO! NO!
​CHALLENGE:
Introduce an overseas brand ($300 retail) into the US market, which was accustomed to using razors for hair removal.
STRATEGY
Test a combination of long-form (30 min) & short-form (3 min, 2 min & 1 min) to educate consumers about how NO!NO! works and why it was a better option than any other hair remover in the market. Give customers an option to call or order online. Tested both the English and US-Hispanic markets with customized creatives.

​
RESULTS:​
Started with a small test, and 

eventually scaled campaign into 

a total of $19MM on short-form 

media, and a total of $30MM on 

long-form and US-Hispanic 

media.  

​

NO!NO! became a household 

name that people trusted

​

Product is still sold in stores and 

online

​
​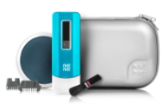 ​​