Elective Medical Lead Generation
    Background​
Zeltiq approached 

TVA's media buyers

 to assist them in developing a direct to consumer campaign  

for their CoolSculpting brand by driving interest to their branded URL and having  the visitor find a local 

treatment provider.

​

Prior to this effort, Zeltiq only marketed to medical practices.

​

In 2015, our buyers 

began Phase 1 with a TV match market test in 4 markets to ensure 

responsiveness and then expanded the test into 8 other markets during Phase 2.

​

With proven success, the campaign launched nationally during the first quarter of 2016. The following 

year, the session volume increased by 446% year over year.

​

Rolled out Nationally in 2016 to Expand Reach and Build Awareness​
Networks with specific genres represented the core cable media of the campaign.​

Syndication became the powerhouse due to its efficiency.  

​

This medium drove 15x more volume to the site when compared to cable alone.

​

Celebrity Endorsements aligned with the media buy increased response, while the web sessions increased from 2x to over 7x.

​

The success of the US campaign resulted in international expansion into Canada, United Kingdom and the France.

​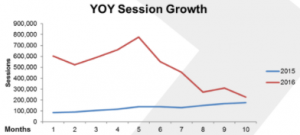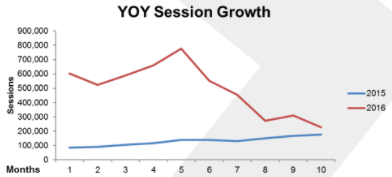 Utilizing the same budget in 2017, CoolSculpting's goal shifted to Build Awareness.​
GRP levels increased by 34% year over year.

​

Increased local market response rate through multiple media buying platforms such as TV, Radio and OOH.

​

Secured a presence in high profile programming (Oscar Pre/Post Award Show).

​

Posted Billboards in Times Square & Port Authority.

​

Expanded to the male demographic by introducing radio as a new marketing channel.  The radio campaign drove listeners to a local 

Bosley center.

​
​

Campaign Optimization/Expansion​
Key programs along with dayparts were identified. These core properties improved response which 

allowed for medium expansion, international expansion and introduction of a new service: CoolMini.

​

Additional budgets were allocated to highly penetrated markets to increase procedures/utilizations.

​

Expansion into Canada, United Kingdom and France resulted in an increased traffic and brand 

awareness. 

​

CoolSculpting is now the world's #1 Non-Invasive Fat Reduction Procedure and the only FDA-Cleared 

Non-Surgical Procedure.

​

Due to the success of this campaign over the course of 2 ½ years, in Apr '17 Allergan acquired 

ZELTIQ® Aesthetics, Inc. CoolSculpting® for $2.4 billion.